---
Thanks for visiting my web page! If you're on the west coast, listen for me on 75 meters around 9 p.m. most nights.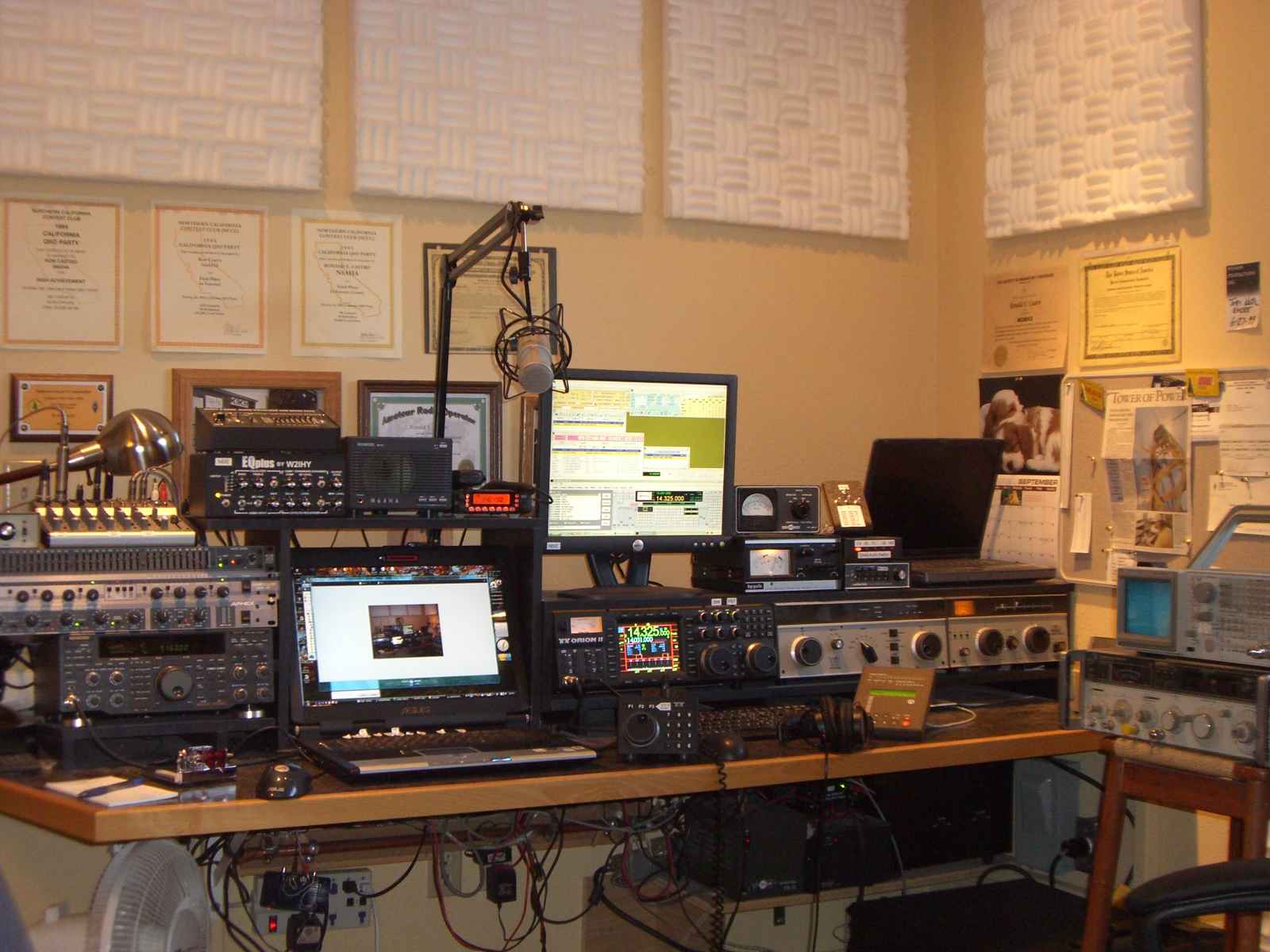 Here is the old configuration of the shack. I'm now running a remote control station.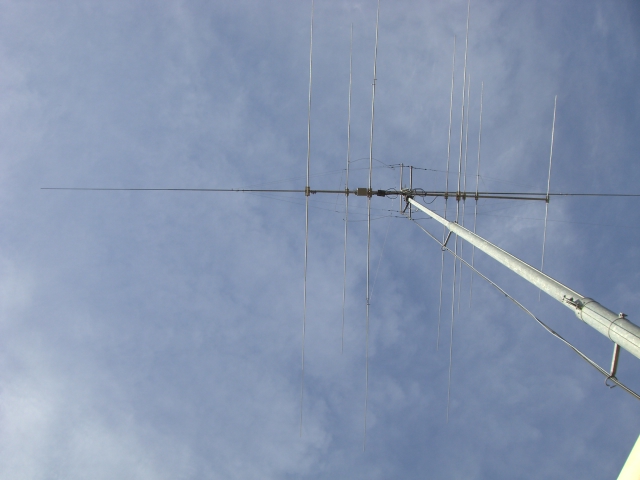 A look at the skyhooks!
N6IE Equipment
RF
Ten Tec Orion II HF transceiver (Main)
Kenwood TS-870 (backup transceiver)
ACOM 2000A Linear amplifier (Pair GU74B's)
Ten Tec Titan 425 Linear amplifier (Pair 3CX800A7's)
Ten Tec Model 238 Antenna Tuner
Audio
Heil PR-40 Microphone
W2IHY 8 Band Audio Equalizer
W2IHY EQplus processor
Behringer UB1202 mixer board
Rane 1/3 Octave equalizer
Aphex 320 Compellor automatic level control
Aphex 720 Dominator II peak limiter


Antennas

Force 12 C-4 40-10 meter antenna (local for CW Skimmer and SDR band scope)
Force-12 75-meter rotatable dipole (local for CW Skimmer and SDR band scope)
US Towers 55' crank-up flagpole tower
SteppIR DB42 (at remote site)

This is the other side of the shack that's supposed to be my office. Actually
it's the place where my 18 year old son spends all his waking hours playing video games
when he's not in school!
---
The two images below would make great bumperstickers!
Feel free to steal them and put them on your site or print them and put them on your bumper!